关于美国英语教育的创始人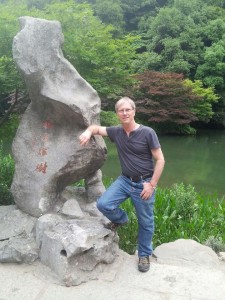 Wayne Dorsa has been a professional in the construction industry since 1972. He holds a Bachelor of Business Administration in Construction Management with a Certificate of Distinction in Surveying. He was a licensed Architect as well as a Certified Building Contractor.
He is most noted for his accomplishments restoring historic park structures in the Central Florida U.S.A. region.
Wayne Dorsa also has a unique background as a restaurateur. He became a partner in a Chinese restaurant and quickly established a reputation for his organizational skills and marketing knowledge, increasing sales by over 42%.
Beyond that, Mr. Dorsa is the webmaster of several websites in various niches such as Golfing, Automotive Restoration, Travel and Leisure and this one on Second Language Learning. He designs and builds his own websites and writes all his own articles.
Mr. Dorsa has also contributing articles published on multiple websites like TripAdvisor, My New Chinese Love and Quora.
He currently has several published books. One is about tenant eviction and another on the ten questions to ask your contractor before hiring him and is currently writing an adventure novel.
He currently lives in Ningbo City, Zhejiang Province, China where he is the Head Master of his school. He has been an American English teacher in China, teaching student's as young as three years old since 2012.
Having had the privilege of being able to teach several thousand students, Wayne has created countless lessons for all ages.
During this time, He has learned a lot about the teaching methods used here in China. In that time he has adopted new ideas and methods of effectively teaching proper American English.
Researching other language courses, websites, articles and blog posts that focus on second language learning, Mr. Dorsa has accumulated a vast warehouse of information on the topic of learning a second language and now he has put this information together in this new American English Education website.
If you have any comments or suggestion, please feel free to contact us at comments@americanenglisheducation.com
We hope you enjoy our site.